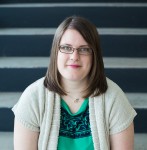 Dr. Shannon O'Malley
Currently: Associate at BEWORKS
Postdoc 2014-2016
https://sites.google.com/site/somalleyphd/home
Currently: Postdoctoral Fellow, Cognitive Development Lab, York University
Postdoc 2012-2014
PhD student 2007-2012
Research Assistant 2006-2007
Currently: Research Analyst, INC Research, Toronto
Masters student 2010-2011
Honours Thesis student (4D9) 2008/2009
Individual study student (3QQ3) summer 2007
Currently: Analyst at the Market Research Company Explorer Group.
Masters student 2012-2014
Currently: Instructor of Psychology, St. Francis Xavier University
Graduate student 2004-2011:  Research: Cognitive and perceptual processes involved in learning and expertise in video game playing experts.
Currently:  (Student-At-Law, Hoffler Adler)
Graduate student 2007-2010
Research: Error-processing, learning, and anxiety
Honours Thesis student (4D09) 2006/2007
Individual study student (3QQ3) 2005/2006
Dr. Jennifer Heisz

Currently:  Assistant Professor, Kinesiology, McMaster University
Graduate student 2005-2009:  Research: Processing faces and encoding related information about the person.
Lab Manager 2004/2005
Honours Thesis 2003/2004: Acquisition of face familiarity and progressive amplitude decrease of the N170 ERP Component. Winner of The Abe Black Memorial Prize for outstanding achievement for Honours Thesis.
Currently:  Assistant Professor, Memorial University, Grenfell Campus
Graduate student 2003-2009
Research: Practice, errors, ERN, anterior cingulate, and flow

P. Darren Parker

Currently: Masters of Social Work, University of Toronto
Full-time Research Assistant and Lab Manager 2005/2006.
Summer Research Assistant 2005.
Undergraduate Honours Thesis 2004/2005: Cue probability and the Lateralized Readiness Potential
Research Assistant : BESA and source analysis (2004/2006)
Currently:  Assistant Professor, University of Saskatchewan
Research projects: Brain correlates of perceptual/conceptual processing
Postdoctoral Fellow 2004/2005 (Allan lab)
Graduate student 1998-2004 (Brooks lab)
Collaborator (Shedden lab)
Graduate student.  (1999-2001)
Masters Thesis: Mechanisms of object-based attention: Spreading attention and object segmentation.
Completed a masters in the Department of Biology, McMaster University.
Currently:  Completing a medical degree.
Graduate student. (1999-2003)
Research: Biological Bases of Visual Short Term Memory.
Graduate student. (1995-2000)
Thesis: Laterality of spatial control.
Went on to work as an Imaging Analyst and Research Coordinator, Rotman Research Institute, Toronto.
Currently:  Laboratory Instructor, Nipissing University
Graduate student.  (1996-1998)
Masters Thesis: Processing of global and local stimuli: An ERP study.
Went on to work as a Research Coordinator, Cognitive Neurology, Sunnybrook Hospital, Toronto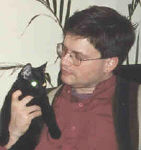 Ian Marsmann  
Graduate student  (1995-1996)
Went on to study Computer Science, Brock University